Crit-IQ Team Members
A/Prof (Clin) Neil Orford

Dr. James Doyle

Mr. Kevin Murphy

Mrs. Nanci Doyle

Dr. Claire Cattigan
Dr. Renée Battson

Dr. Sacha Richardson

Dr. Zafar Smith

Joe McCaffrey

Elise Hindle

Marco Luchetti

Rob Bevan

Chris Poynter

Steve Lobaz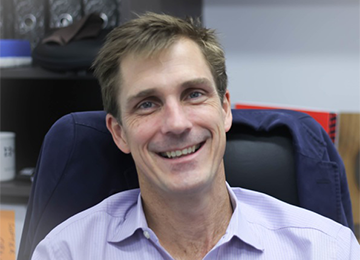 A/Prof (Clin) Neil Orford
Crit-IQ Director
Neil is the Director of Intensive Care at The Geelong Hospital, Clinical Associate Professor Deakin University, PhD Scholar ANZIC-RC, DEPM, Monash University. He was awarded the Don Harrison Medal for outstanding performance in CICM exam 2003, the Randy Chestnut Medal for contribution to critical care research at the ANZIC-CTG ASM in 2009, and completed a post-grad dip in Crit Care Echo in 2005. Neil's interests include long-term outcomes following critical care, echocardiography, cardiac ICU, and clinical leadership. Neil provides intensive care support to Operation Open Heart, an overseas aid group that travel to Fiji every year to perform valve surgery on young Fijian with rheumatic heart disease.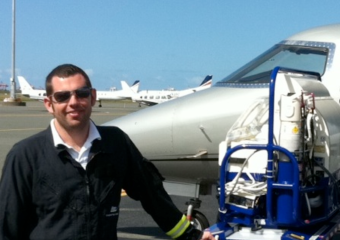 Dr. James Doyle
Crit-IQ Director
James is an advanced trainee with CICM in Queensland, an associate lecturer with the university of Queensland, an ARC accredited ALS instructor and currently on the statewide critical paediatric retrieval team. Originally from Bristol, UK James moved to Queensland via WA in 2005. At present James works as a fellow at the Mater PICU in Brisbane. James's interests include retrieval medicine, cardiac ICU and simulation education.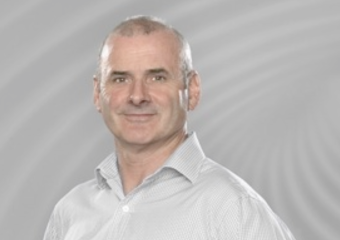 Mr. Kevin Murphy
Crit-IQ Director
Kevin is our business manager and has had many years in senior executive roles in large listed companies Kevin is an avid windsurfer (and mentors with limited success another Crit-IQ director) and budding kite surfer.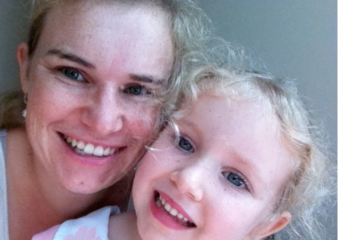 Mrs. Nanci Doyle
Crit-IQ Editor
Nanci is a senior nurse with a critical care graduate diploma, working in Queensland. With experience as a staff development nurse Nanci is heading up Crit-Nurse, a Crit-IQ sister site.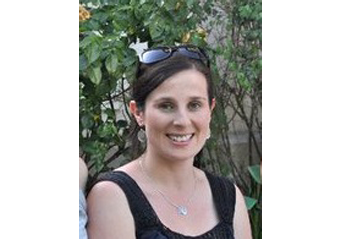 Dr. Claire Cattigan
Crit-IQ Editor
Claire is an Intensivist at Geelong Hospital in Victoria. Claire has an interest in critical care echocardiography and heads up our ECHO section.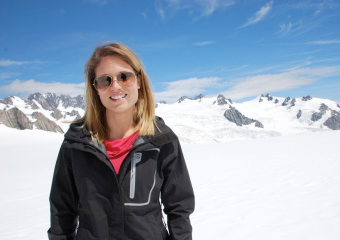 Dr. Renée Battson
Crit-IQ Contributor
Renée completed her undergraduate medical training at the Imperial College in the UK Having achieved the FRCA Renée is currently an Advanced CICM trainee at Nambour Hospital, QLD. Since moving to Australia in 2010 Renée has spent time in northern Queensland regional ICUs and aeromedical retrieval with Careflight. Renée's interests include the difficult airway and finishing her private pilot's license.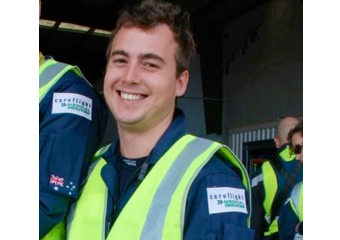 Dr. Sacha Richardson
Crit-IQ Contributor
Sacha trained at the University of Oxford with post-graduate training on the acute care common stem (ACCS) pathway. Sacha is now a registered CICM trainee working at Nambour Hospital, QLD. Since moving to Australia Sacha has spent time in northern Queensland regional ICUs and aeromedical retrieval with Careflight. Sacha'a interests include critical care echocardiography, and aeromedical retrieval medicine. Sacha currently holds a private pilot's licence with instrument rating and is studying for the commercial pilot's licence.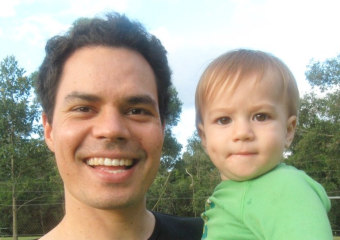 Dr. Zafar Smith
Crit-IQ Contributor
Zafar is an emergency medicine registrar passionate about paediatric ED and international emergency medicine in the pacific islands, particularly Papua New Guinea. A medical graduate from Otago University in New Zealand, he also has a paediatric diploma and is working towards a masters in public health and tropical medicine. In 2003 and 2004 he received the Pacific Health Workforce Award from the New Zealand Health Research Council for "academic excellence and a commitment to Pacific Island health". Zafar considers himself a "world citizen" as he was born in New Zealand, grew up in Papua New Guinea, has Samoan heritage, married an American and has an Arabic first name. He is an active member of the Baha'i Faith, and enjoys skateboarding to work, drinking Vitamix smoothies, playing Bob Marley on the guitar, having pillow fights with his 2 young boys, and growing bad moustaches in Movember.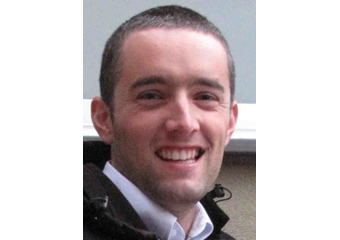 Joe McCaffrey
Senior Trainee
Joe McCaffrey is a senior trainee in both Emergency and Intensive Care Medicine, working across Australia in a variety of critical care roles including retrieval and pre-hospital medicine. His interests include indigenous health, simulation and international travel.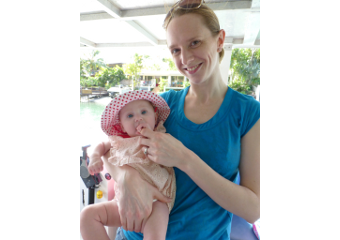 Elise Hindle
Senior Trainee
Elise Hindle is a senior trainee in intensive care and anaesthetics working in Edinburgh in Scotland. She is employed by the Royal Air Force and is involved in the aeromedical transfer of critically ill or injured military personnel. Her interests include transfer medicine and trauma.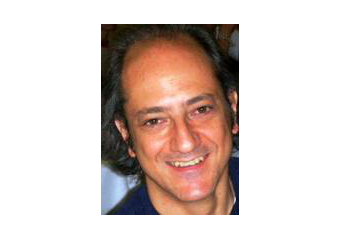 Marco Luchetti
Senior Consultant
Marco Luchetti is a Senior Consultant Anaesthetist and Intensivist at "A. Manzoni" General Hospital, Lecco,Italy. He has obtained a MSc in Pain Management and currently leads the Acute Pain Service at the same hospital. He is Advisory Board Member and Faculty Instructor at Simulearn, Centre of Advanced Simulation for Medical Education and Patient Safety, Bologna, Italy. He has gained a large experience in adult and paediatric anaesthesia and intensive care, with particular interest in respiratory disorders and ventilator assistance. Has a strong commitment to clinical and experimental research with over 50 peer reviewed papers published. He is Editorial Board Member and Peer Reviewer for several scientific journals. He is Member of the Society for Simulation Healthcare Membership Committee. Has authored one book and several book chapters and monographs. He is a CME lecturer and an invited speaker at many congresses, meetings and refresher courses. Active Member of many scientific societies. Who's Who in the World 2011 listee. Winner of five Scientific Awards. Last… but not least Italian Representative for Crit-IQ.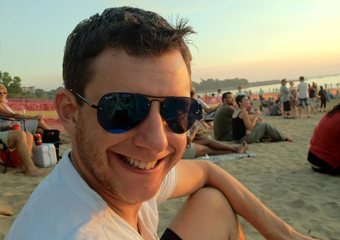 Rob Bevan
MRCP(UK), FCICM, FRACP
Originally from the UK, I had two epiphanies in 2006: 1) NZ is the best place to live and 2) ICU is the best place to work. I have made some good friends during my ICU training on both sides of the Tasman, and returned recently from Aus to work as a full time Intensivist in Auckland. I have a baby son who keeps life in perspective, but before this I had some outside interests. I am heavily involved with the CICM and ANZICS, but enjoy contributing to Crit-Iq as an invaluable resource which continues to evolve.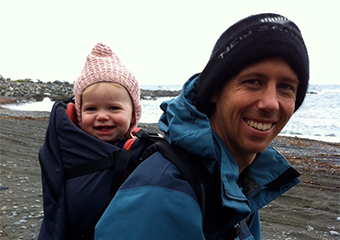 Chris Poynter
Blog Editor
Chris Poynter MBChB FCICM FANZCA Chris is an intensivist/anaesthetist at Wellington Hospital, New Zealand. He is convener of the Wellington Intensive Care Medicine course, a supervisor of training and part of the sustainability steering group for the district health board. His interests include education, welfare, organ donation, environmental sustainability and surviving the demands of his 3 children: Ava, Will and Rose.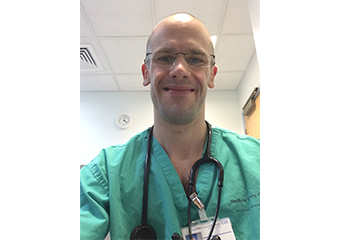 Steve Lobaz
Crit-IQ Contributor
Dr Steve Lobaz MBBS BMedSci FRCA FFICM. I am a senior trainee in Anaesthesia and Intensive Care Medicine working in Sheffield, UK. I enjoy all aspects of intensive care, but in particular non-invasive ventilation, sepsis and medical education. Outside medicine, I devote my time to being the best dad I can to my daughter Eva and when time allows I am a keen runner. Crit-IQ is an excellent resource that proved invaluable for my FFICM preparation and professional development, inspiring me to contribute to its continued success.